Jin, from YuuYuu Hakusho!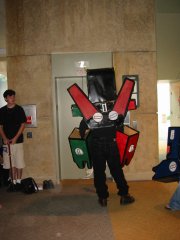 Voltron's back. :O


Signs were quite popular on Friday. :P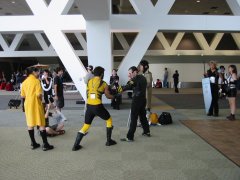 Wolverine, Cyclops and Gambit. :D Also a Cloud and someone else from Final Fantasy off to the side. :P


I did manage to find Commander Beef, but was too shy to say anything. :3;;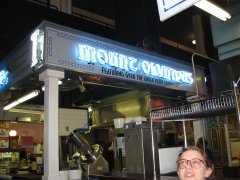 My character at M3 at that time was Gyro Man, so I couldn't resist getting a photo of this foodplace in the Lexington Market. (That face is mine, btw.)


Trying out my helmet. I wore it around it con for the night. :)


Helmet and gloves from the back.


Cloud from Final Fantasy 7 and someone else. (I haven't played the FF games, alright? XD)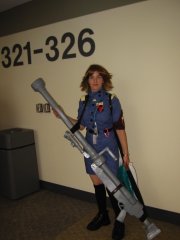 Woman with a big gun. :D Dunno what series, though. From Hellsing!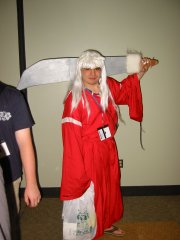 One of many, many Inuyashas.